Invitation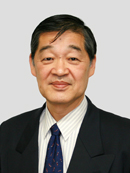 On behalf of the Japan Neurosurgical Society, it is a great privilege to announce that we host the 69th Annual Meeting of the Japan Neurosurgical Society, which will be held from October 27th to 29th, 2010, at Fukuoka International Congress Center and Marinemesse Fukuoka in Fukuoka City.
Its Annual Meeting, which was initially held in 1948, is positioned as the most important activity for the Japan Neurosurgical Society. The aim of the meeting is that we strive to contribute to the advancement and promotion in the field of neurosurgical studies in Japan through the presentations of clinical and basic research findings, mutual cooperation of the members and collaborations with related academic societies. Our membership currently stands at 8,587, more than 5,000 of whom attend the Annual Meeting each year.
The theme for this year's meeting is "Share your dreams with the world!". We believe that we will be able to help young people fulfill their dreams by demonstrating the continuous efforts and the major accomplishments of the Japan Neurosurgical Society not only to the general public but also to the whole world. We are inviting distinguished speakers both from home and abroad to deliver special lectures, educational lectures, symposia, seminars and special events, including a lecture that will be open to the public. In Morning Lectures, we are planning series of "Basic Knowledge Required for Specialist Neurosurgeons and its Clinical Applications". Furthermore, a new program will be featured at Marinemesse Fukuoka, namely hands-on courses on "Basic Procedures in Vascular Anastomosis, Skull Base Surgery, Neuroendoscopy, Endovascular Surgery and Spine Surgery".
We hope that the 69th Annual Meeting of the Japan Neurosurgical Society will enable neurosurgeons to move a further step to make their dreams come true. I look forward to your active participation.

Tomio Sasaki, M.D., Ph.D.
President, The 69th Annual Meeting of the Japan Neurosurgical Society
(Professor & Chairman, Department of Neurosurgery
Graduate School of Medical Sciences, Kyushu University)